Today, I saw this little ad for our newly released IFA Wartburg album "Im Dienste des Sozialismus".
The ad is published in the satire magazine Eulenspiegel which is the biggest provider of German jokes in the world.
The magazine has a circulation of around 140,000 which clearly proves that even West germans have a good sense of humor.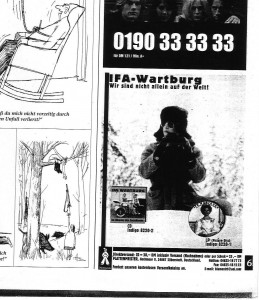 Mit freundlichen Grüßen,